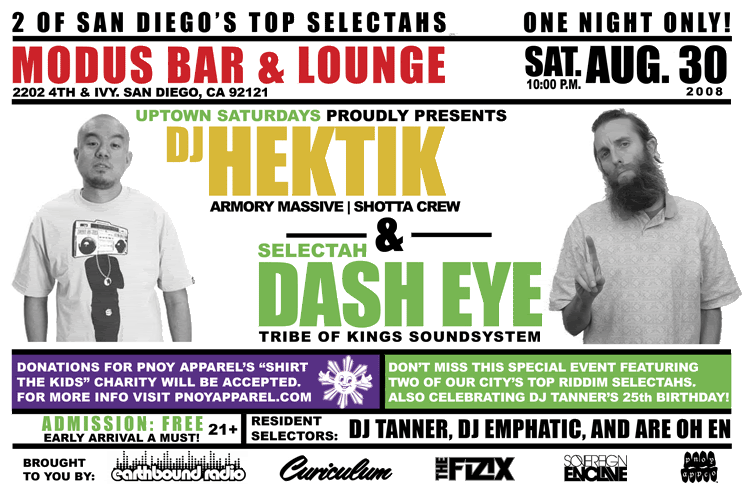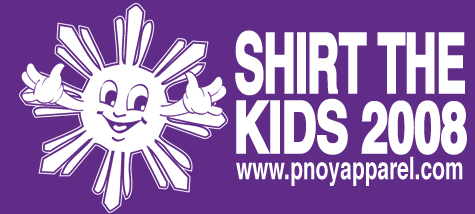 PNOY Apparel Helps Put A Shirt On Poverty

San Diego, CA June 23, 2008, The PNOY Apparel Company Inc. announces the introduction of their Shirt The Kids 2008 Charity Campaign with a debut fundraiser at www. pnoyapparel. com.


PNOY Apparel is giving back to its homeland in a HUGE way. In 2007, 65 million Filipinos or 80% of the population are struggling to survive on the equivalent of US$ 2/ day. Majority of children in the Philippines are raised without essential needs for survival; such as food, clothes, and a future outside of economic deficiency. How can PNOY Apparel help?


PNOY Apparel's Shirt The Kids 2008 Charity Campaign will be releasing and selling a new design for $5. All shirts purchased via www. pnoyapparel. com, festivals, online affiliates, etc. will be donated to a child in the Philippines via the Philippine Children's Fund of America (TIN 94-3162880), www. pinoykids. org. At the end of every month, PNOY Apparel will tally, pack, and ship to the Philippines where the shirts will be allocated among the children. A percentage of the Shirt The Kids $5 will also go the charities to help with any financial need, school supplies, food, and/or extra clothes for the needy children. PNOY Apparel also acknowledges that our current home away from home is the United States and cannot over look the millions of under privileged children within the country. PNOY Apparel will also donate a percentage of the $5 to American Kids Cancer Fund here in the United States.


PNOY Apparel's mission: to sell and donate a minimum of 10,000 shirts by December 31, 2008. That will be10,000 shirts for 10,000 kids! For the price of a cup of coffee, a bag of chips and/or a gallon of gas, people can put more than a priceless smile on a child in the Philippines and benefit children fighting cancer. As a FREE GIFT, for each tee purchased, PNOY Apparel will include a PNOY Apparel Shirt The Kids wristband, as a reminder of your selfless donation.


Peace, Love, and Service
The PNOY Apparel Company Inc.
www. pnoyapparel. com
info@pnoyapparel.com
619.252. 6397